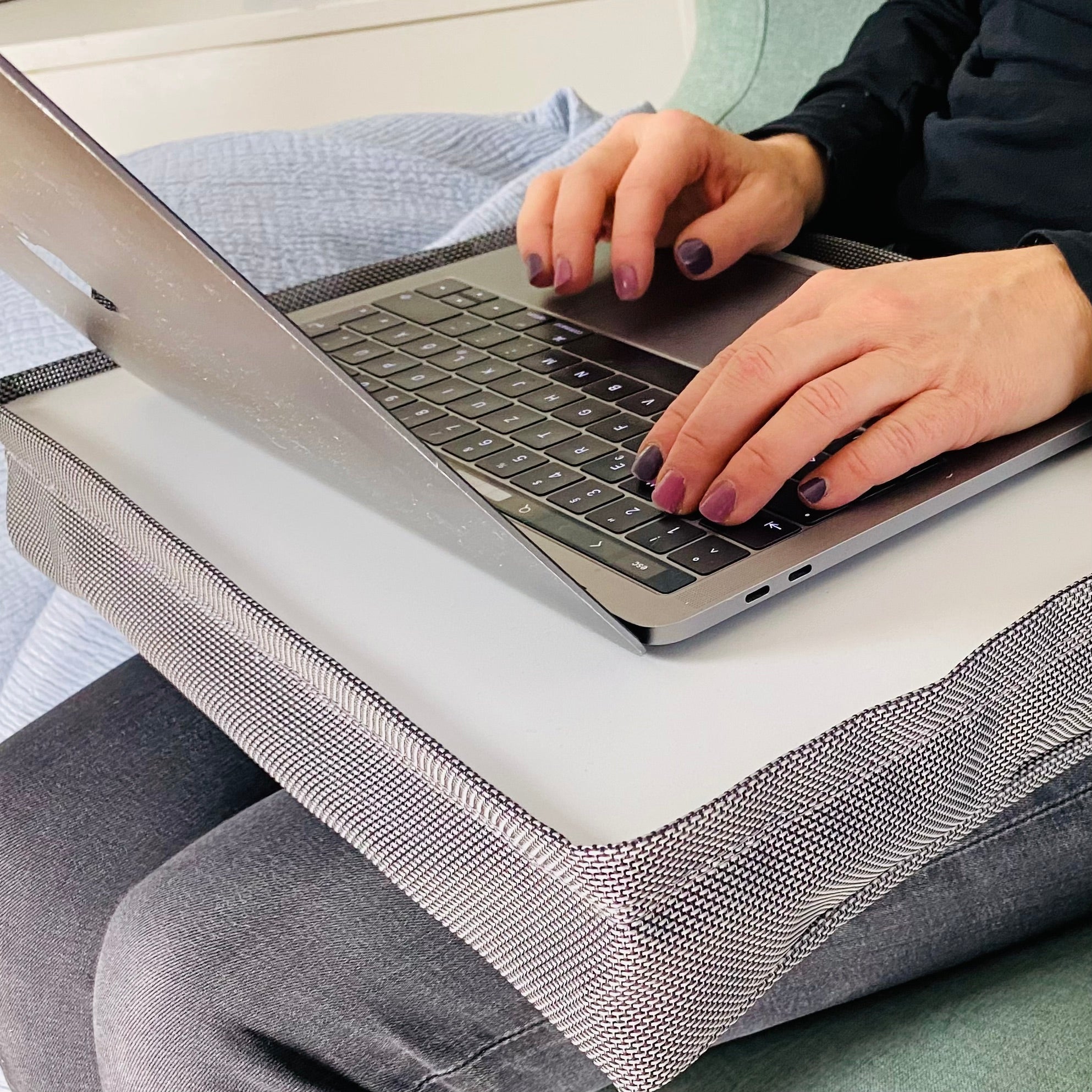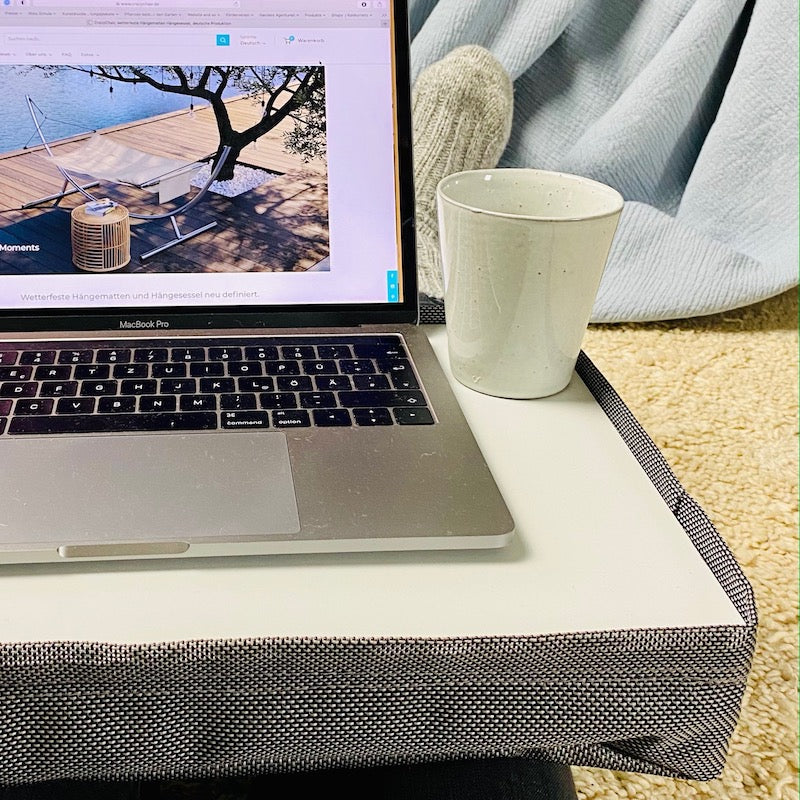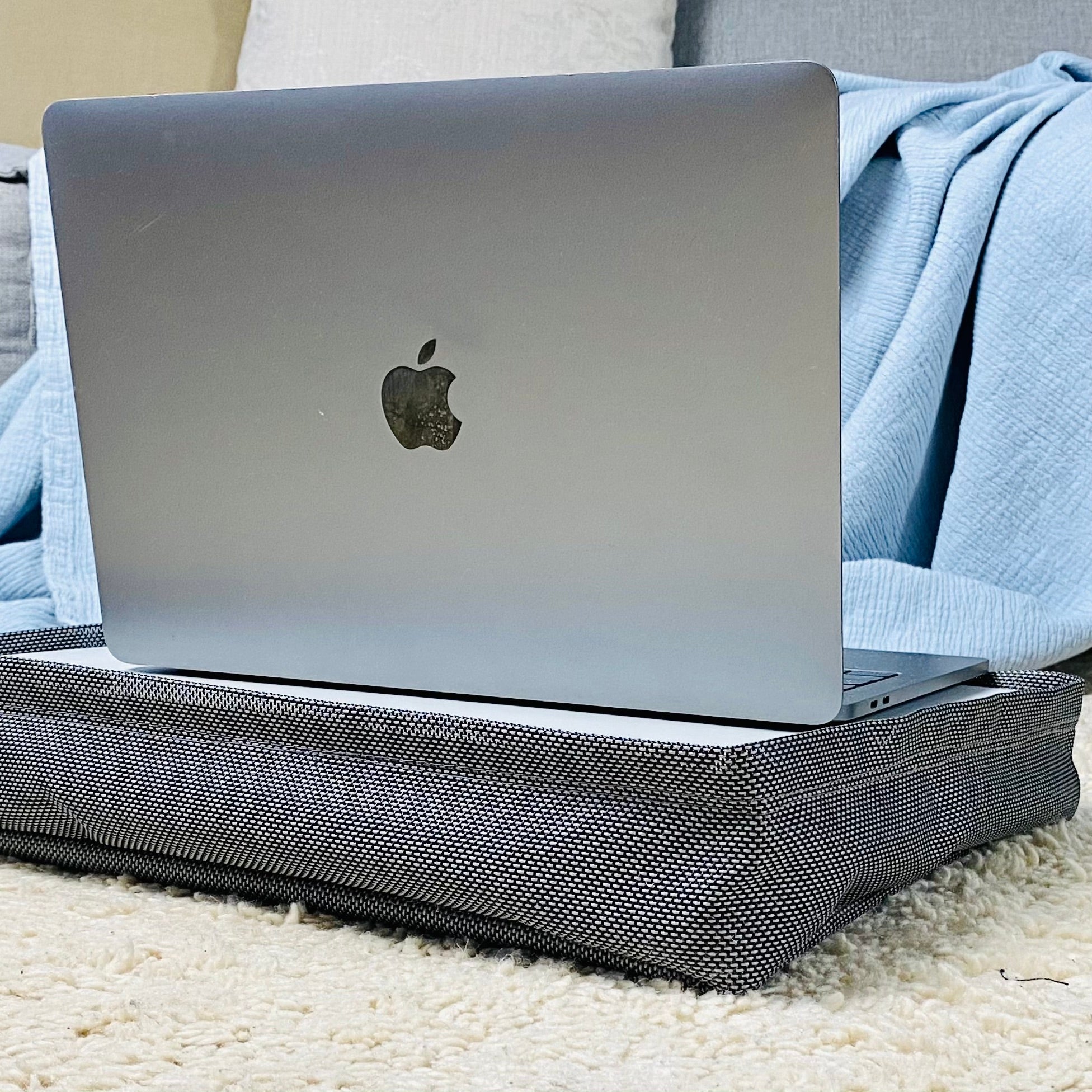 Lap tray "Pronto" weatherproof
---
Lieferzeit:
with you in 3 - 6 days
Details that convince:

Comfortable lap tray to rest on thighs
Tray storage surface made of weatherproof HPL board
Weatherproof micro fabric tray cushion with filling
nestles comfortably on the thigh
relaxes the posture when reading, writing
also perfect for laptop, tablet or desk pad
easy-care, temperature-resistant (heated laptops)
Format (WxLxH): 30cm x 40cm x 5cm, weight 1200g
Design and production takes place consistently in Germany
Ideal for hanging chairs, hammocks, sofas, garden chairs

PRONTO is a comfortable lap tray. It is light and adapts to the thighs thanks to the soft cushion filling with styrofoam balls. So you have your important "things" with you without having to have an extra table next to you. Leafing through a magazine while sitting in the ONE, enjoying the coffee and having your mobile phone close at hand. Or quickly write a letter and process the mail? Ideal with PRONTO, because the overlay then serves as a smooth writing surface. Working with the laptop is much easier, safer and much more relaxing for the posture because the working height is in a comfortable position. This makes surfing the Internet even more fun. The cover made of weatherproof HPL board is washable and temperature-resistant. The plate is incorporated into the cushion. This means that there are no annoying edges - i.e. ergonomic and gentle on forearms and wrists. Let yourself be inspired!


Technical information: All-weather material, in 14 colours, format (WxLxH) 30 cm x 40 cm x 5 cm, weight 1.2 kg.