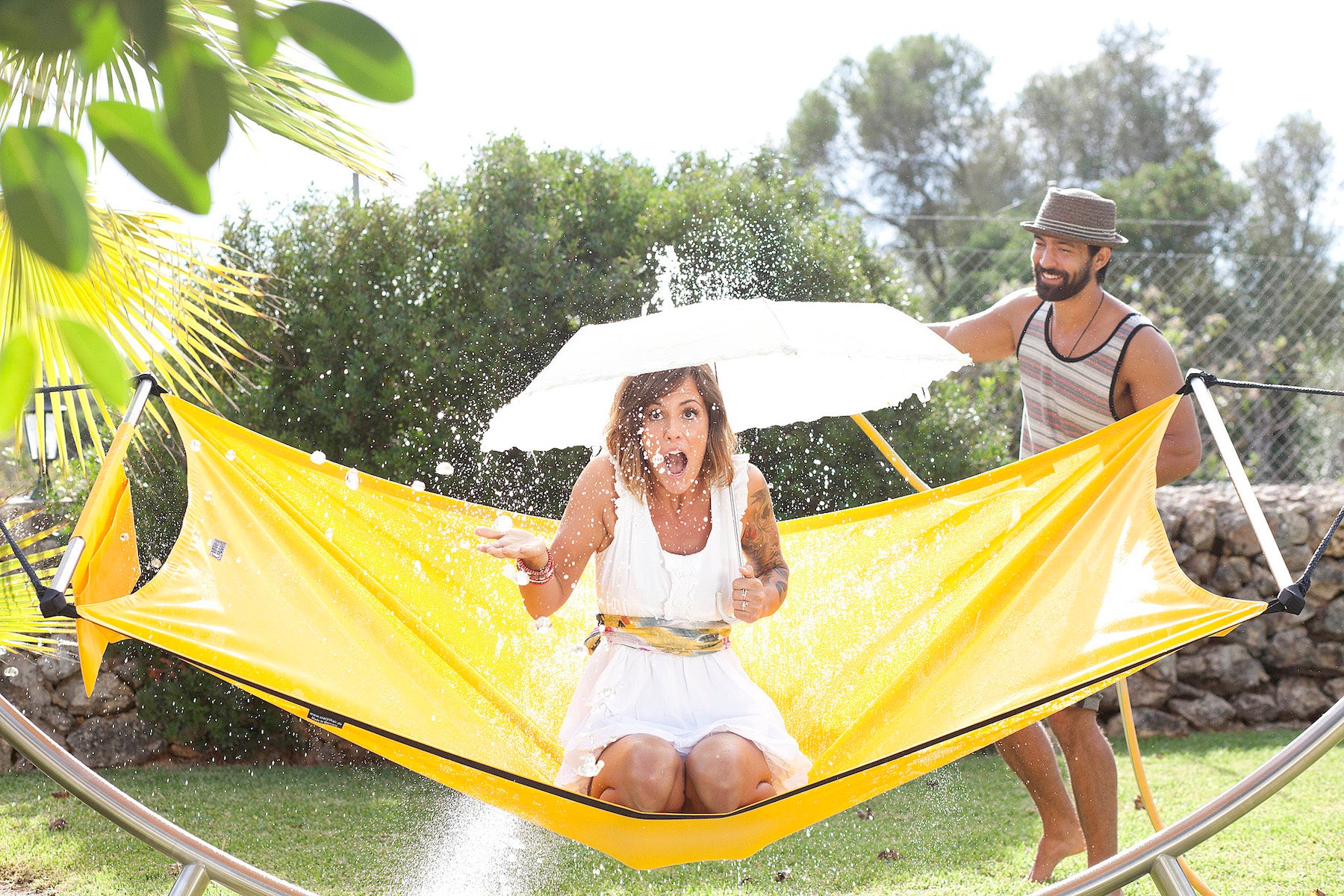 Waterfight or summer rain. Everything possible!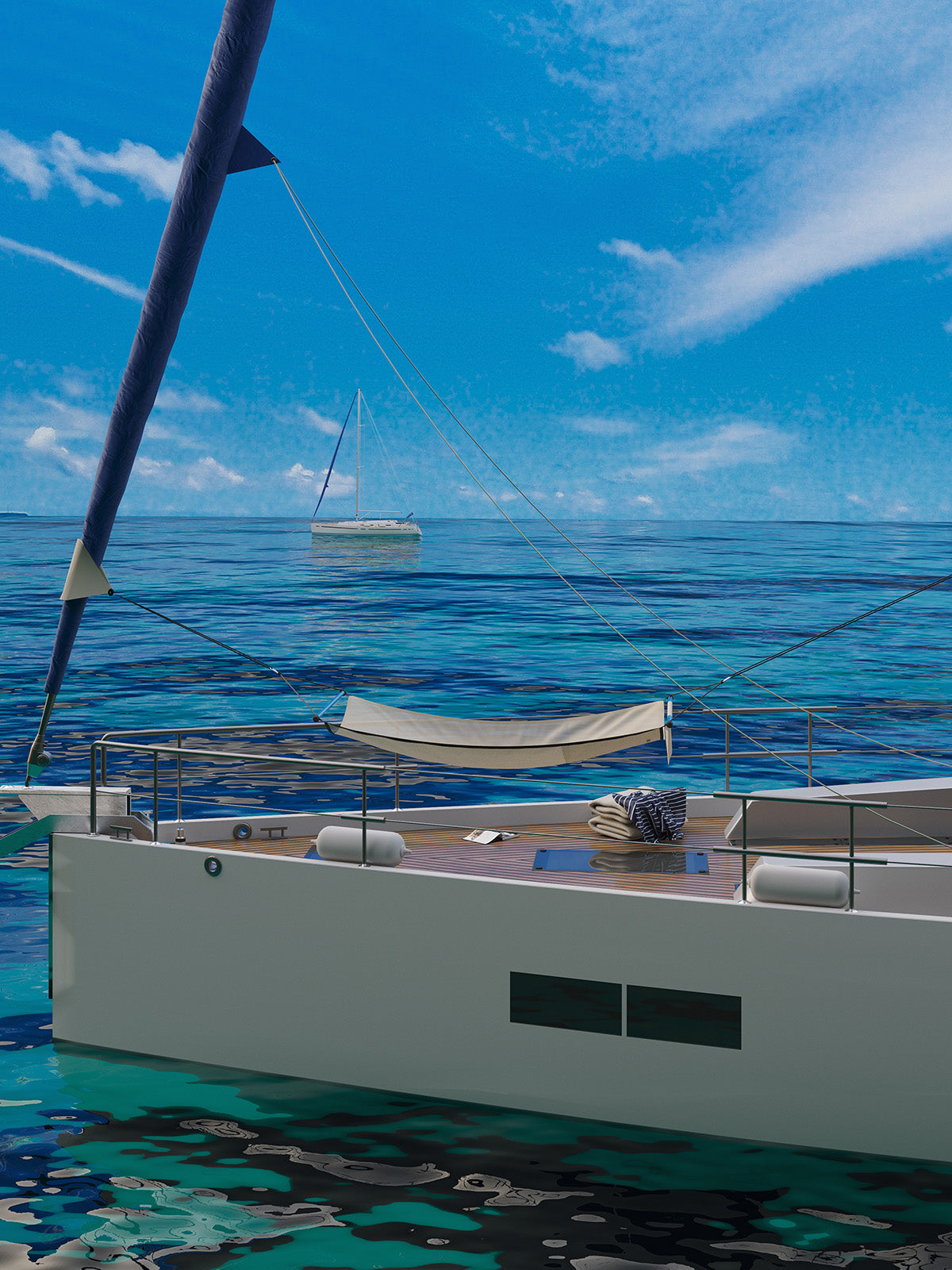 weatherproof, produced in nautical quality
Hammocks & hanging chairs
CrazyChair hammocks and hanging chairs are made in Germany.
They meet the extreme standards that are required in maritime use, including on seagoing vessels/cruise ships. Sun/UV, salt water, easy care, intensive use, even when used outside all year round, are convincing properties.
You will quickly learn to love these advantages when using them in your home environment, e.g. on the terrace, balcony, by the pool or on the property.
On land and at sea
What makes our hammock so special?
Whether it's summer rain or a spontaneous water fight. We have chosen a 100% weatherproof material made from a high-quality micro-grid fabric so that you can enjoy your hammock or hanging chair outside 365 days a year. No more hanging around in the rain without stowing away in the winter. And with all the technical advantages, it is also air-permeable and breathable, pleasant on the skin, does not stick and does not leave any marks when lying down. On top of that, it is very easy to care for, so that sunscreen or ice cream cones and the like are no longer frightened. With CrazyChair you have a lot of fun for many years!
to land
to water
Sewing and stainless steel processing
Traditional craftsmanship meets modern technology
For us at CRAZYCHAIR, traceability - knowing where a product came from, who made it, how and when - is not a luxury but a standard. We have been doing this since we were founded over 20 years ago. It is also a reason why we consistently produce in Germany. We ensure that every CRAZYCHAIR product is the epitome of the superior interaction of the latest technology and centuries-old craftsmanship.
A wonderfully comfortable seat to relax and get away from everyday live for a moment. Very high quality and a wonderful service with a super nice team.
I didn't think she would look so great! My boyfriend saw her at a fair and fell in love immediately. Super high grade, very good quality.
We treated ourselves to this hammock because we don't have a covered hammock facility. I'm very enthusiastic about the material because it doesn't get hot and dries quickly, especially after a rain shower. Plus it just looks cool!
Do you always have to travel for vacation?
Who would not like to relax in such a place and wander into the distance?
weatherproof relaxation seat for adults
adjustable back inclination, armrests, foot part, depending on body size
back-friendly design and firm ergonomic shape