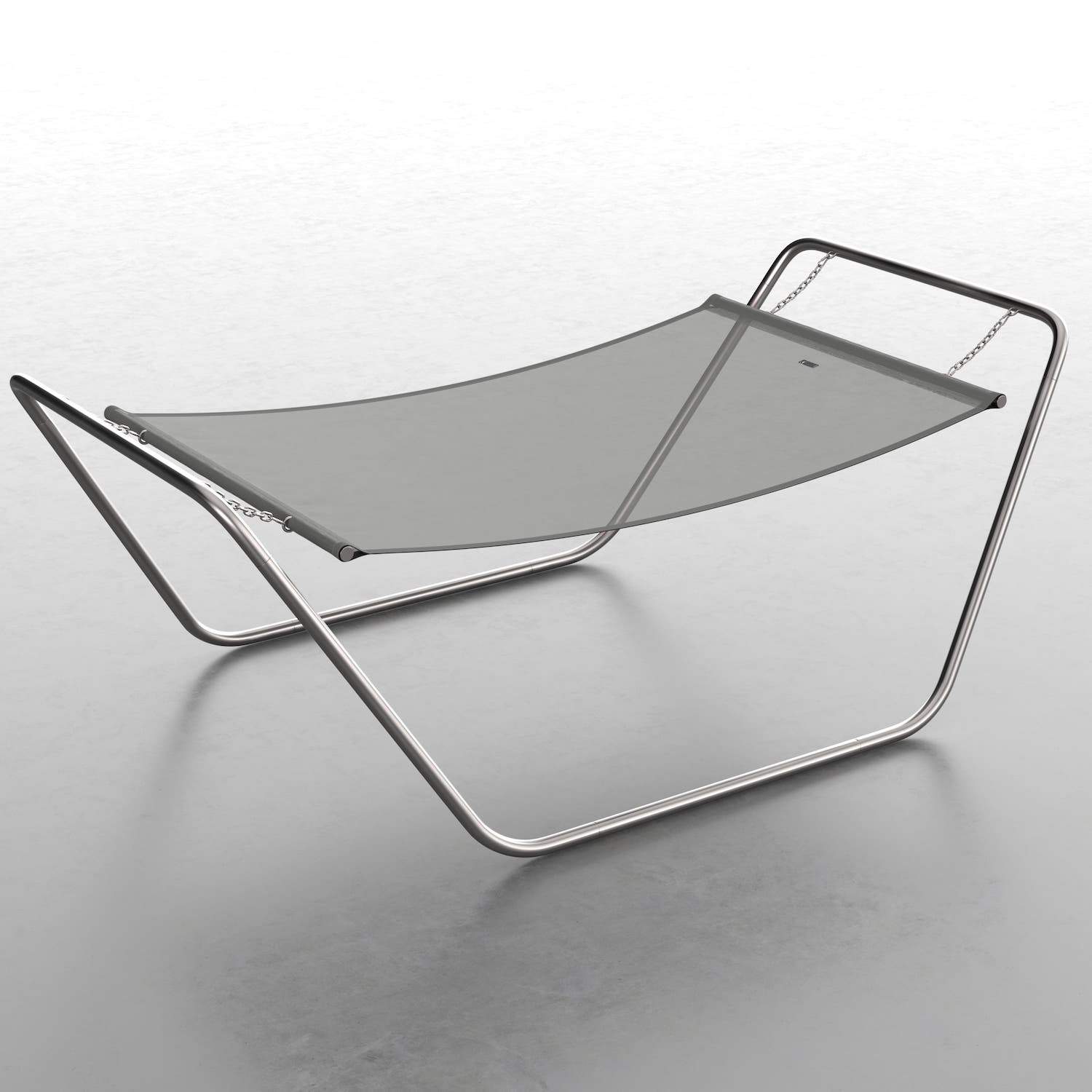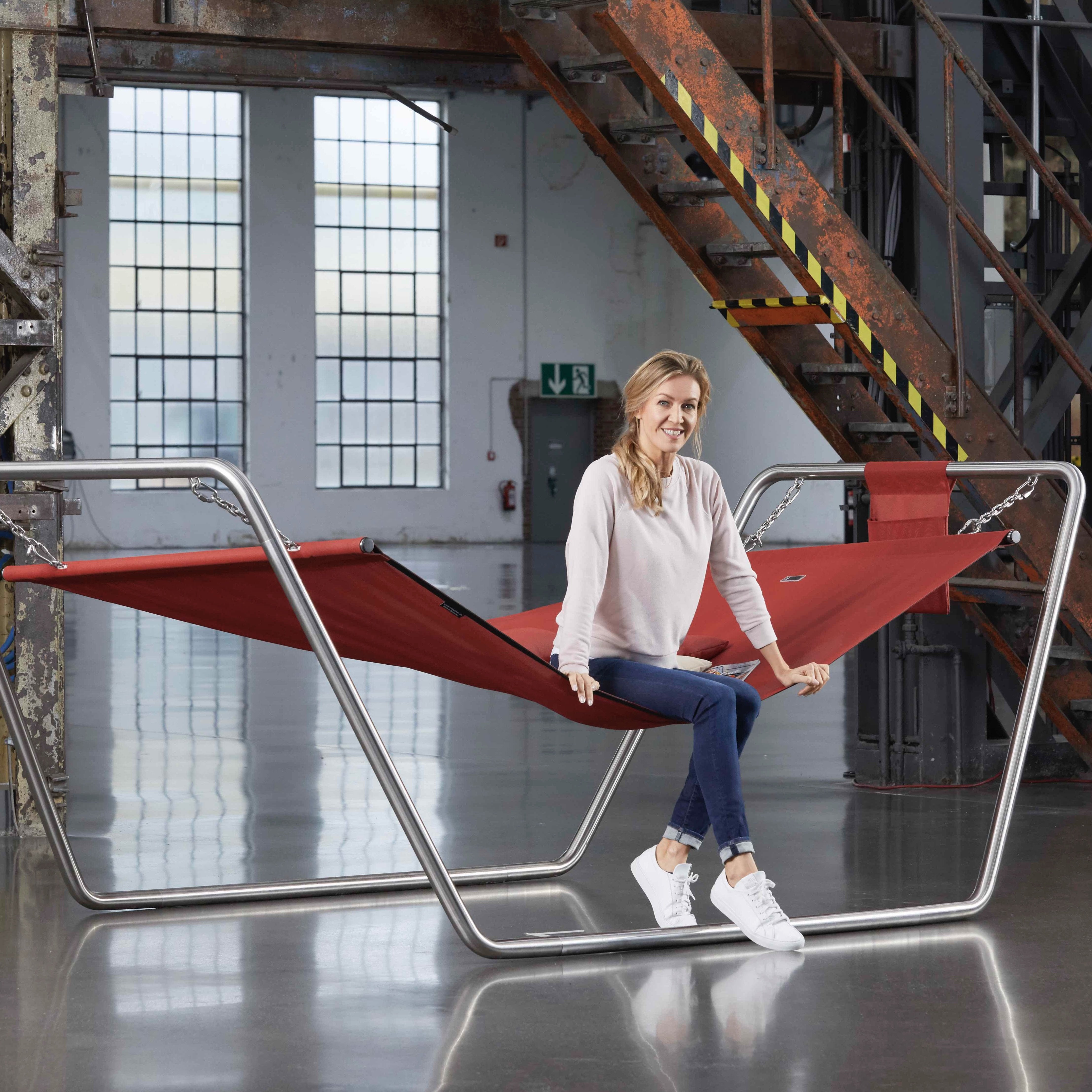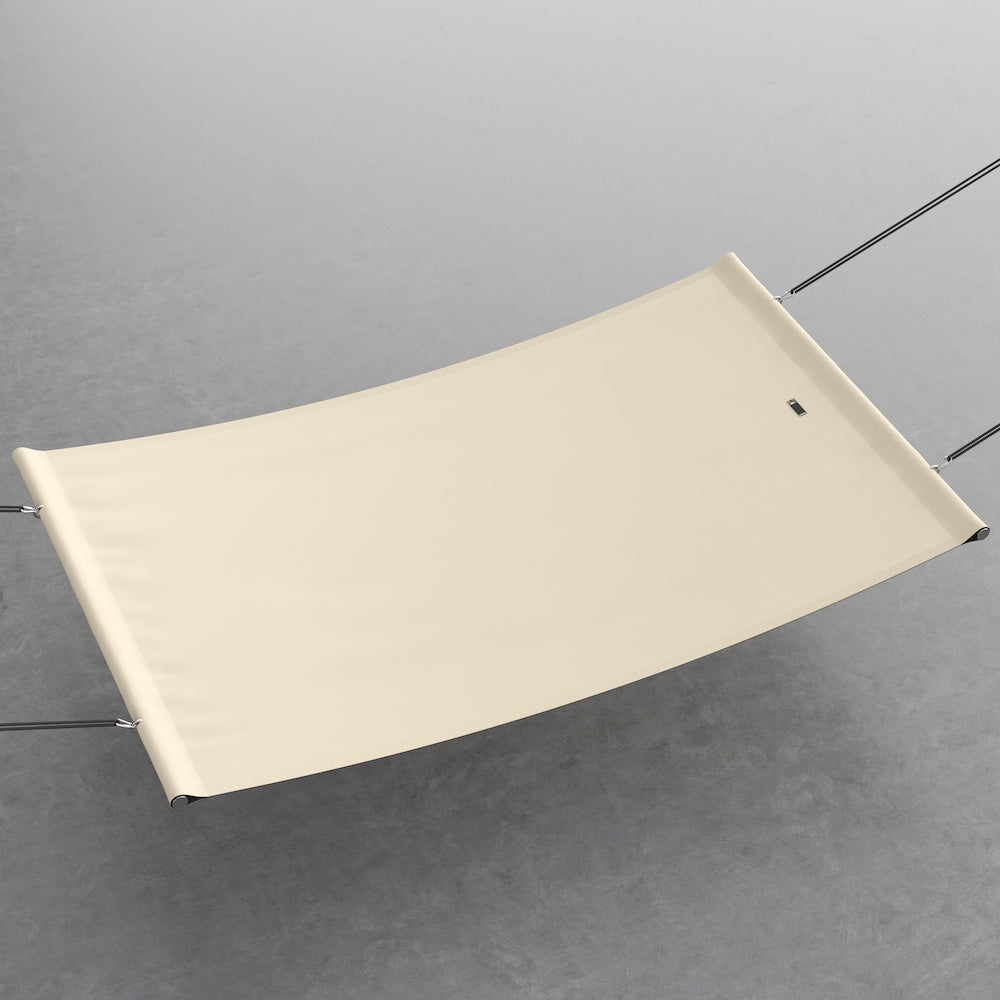 Der Preis bezieht auf Die Hängematte inkl. Ständer und Aufhängung
Hammock CAYO, weatherproof
---
Lieferzeit:
with you in 3 - 6 days
Details that convince:

perfect family hammock or comfortable daybed
Suspension at 4 points, resulting in a stable horizontal position
weatherproof, with 2 integrated stainless steel spreader bars
large lying surface 140cm x 230cm
very stable, absolutely not wobbly
skin-friendly, breathable microgrid fabric
stays pleasantly cool when the sun is strong
insensitive to rain, sun & sea water
Colors platinum, sand and crimson
do not fade even after years
easy to care for, robust, durable
Lying load 300kg, weight approx. 8kg
incl. 4x2m suspension rope, 1,000kp breaking load
incl. 4 integrated safety shackles made of stainless steel
Design and production takes place consistently in Germany

The weatherproof CAYO hammock is the perfect family hammock or your private island where you can lie comfortably for two without curling up. And if one person gets up from the CAYO, the other still remains lying there, unable to tip over. Because the 4-point suspension using 2 integrated stainless steel tubes prevent lateral tipping. The CAYO impresses with its comfortable lying surface of (WxL) 140 x 230 cm and a lying load of 300 kg. The weatherproof, robust high-tech fabric is kind to the skin, does not heat up in the sun and remains pleasantly cool and airy. It is UV stable, resistant to moisture (rain, sea water, pool). Maintenance is easy with a sponge and water. Technical information: Lying load 300 kg, size (WxL) 140 x 230 cm, weight 8 kg. Scope of delivery: 2 stainless steel crossbars with eyelets, 4 suspension ropes, 4 safety shackles. (Note: The Doppio stand shown and the all-weather cushions are not included in the scope of delivery, but can be ordered from the shop).