AIDA
Click - and you think of vacation.
Columbus first mentioned the hammock in his logbook on October 17, 1492. In the meantime, it has established itself worldwide as an indispensable piece of "lounger furniture". But the hammock...
AIDA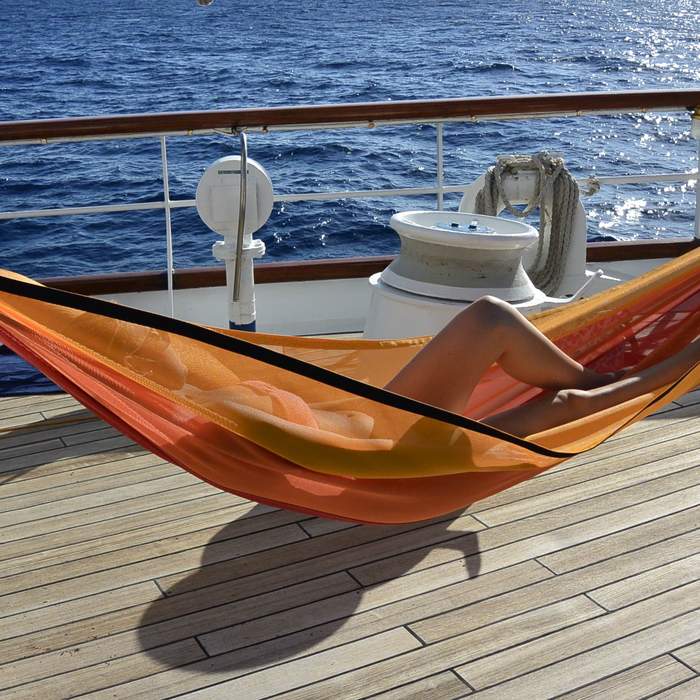 This is how we Germans go on vacation. Most Germans love cruises. That's why this time it's going together with the AIDAstella from Palma de Mallorca to Lisbon and back. The secret of these floati...
"The cruise was a good opportunity to get to know and test the hammock. Now it's coming as a birthday present in the home garden. Here's my order for the Clipper hammock...." Comment Crazy Chair...
... with our hammocks, on various cruise ships. In the last 3 weeks we have been on the road to install the new maritime hammocks. There was little time to mount the respective quantities on the ba...