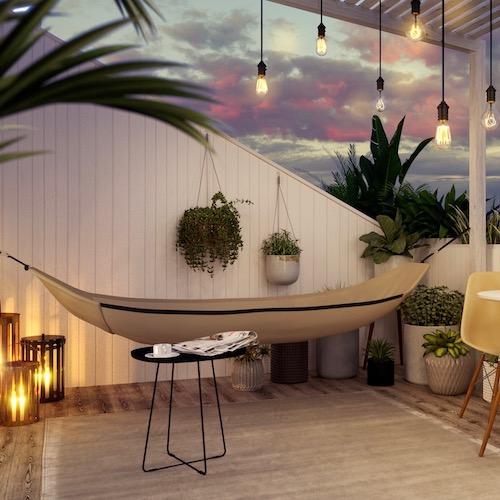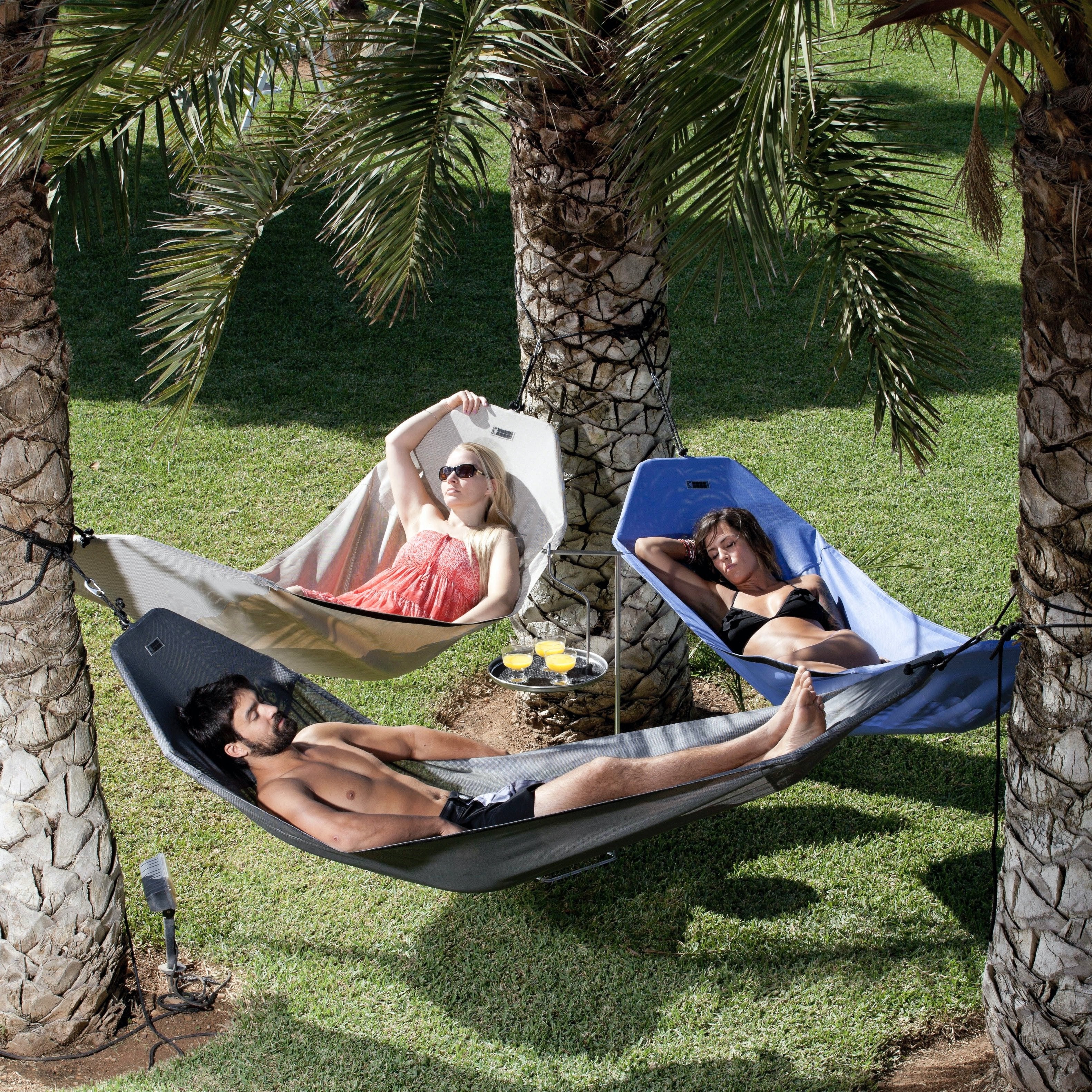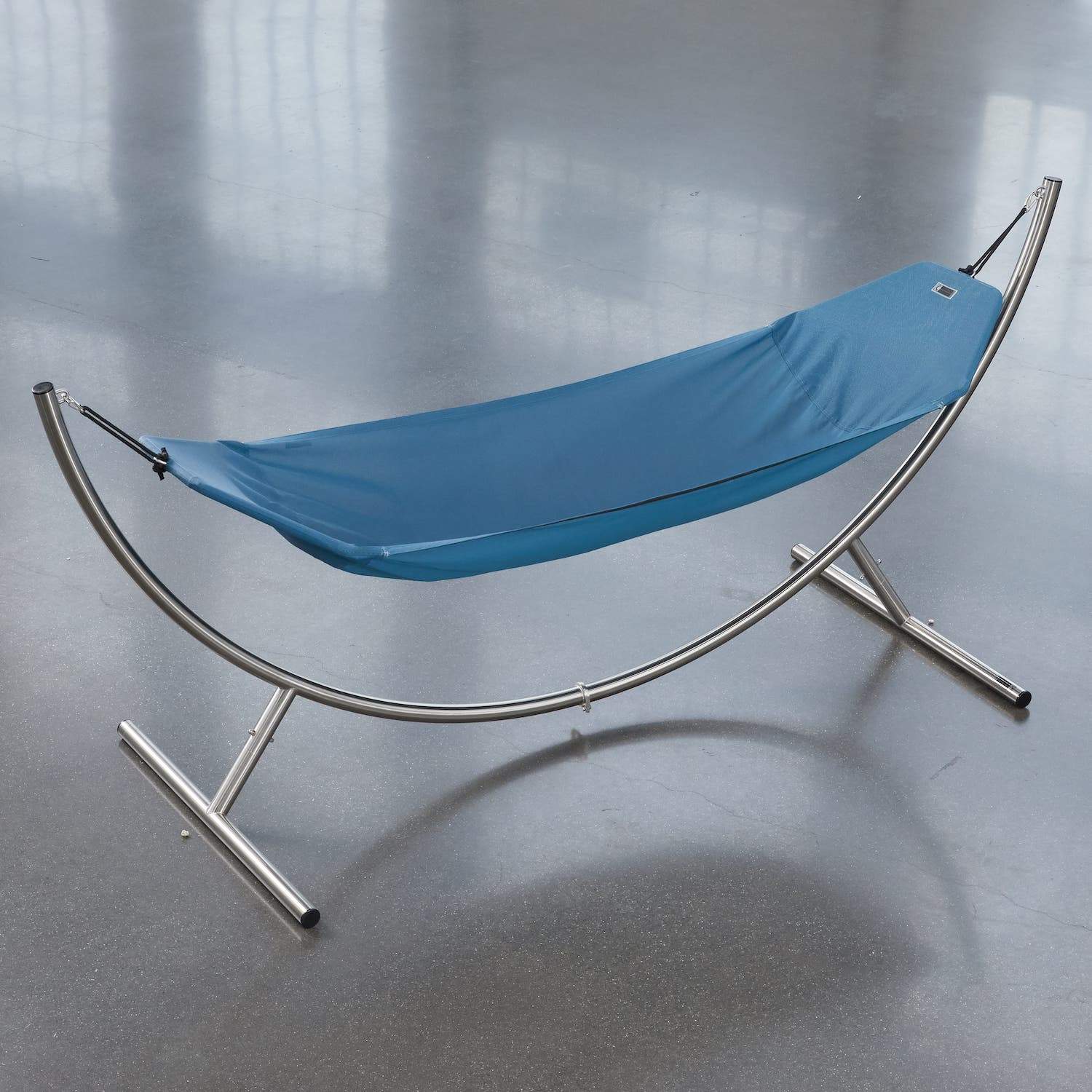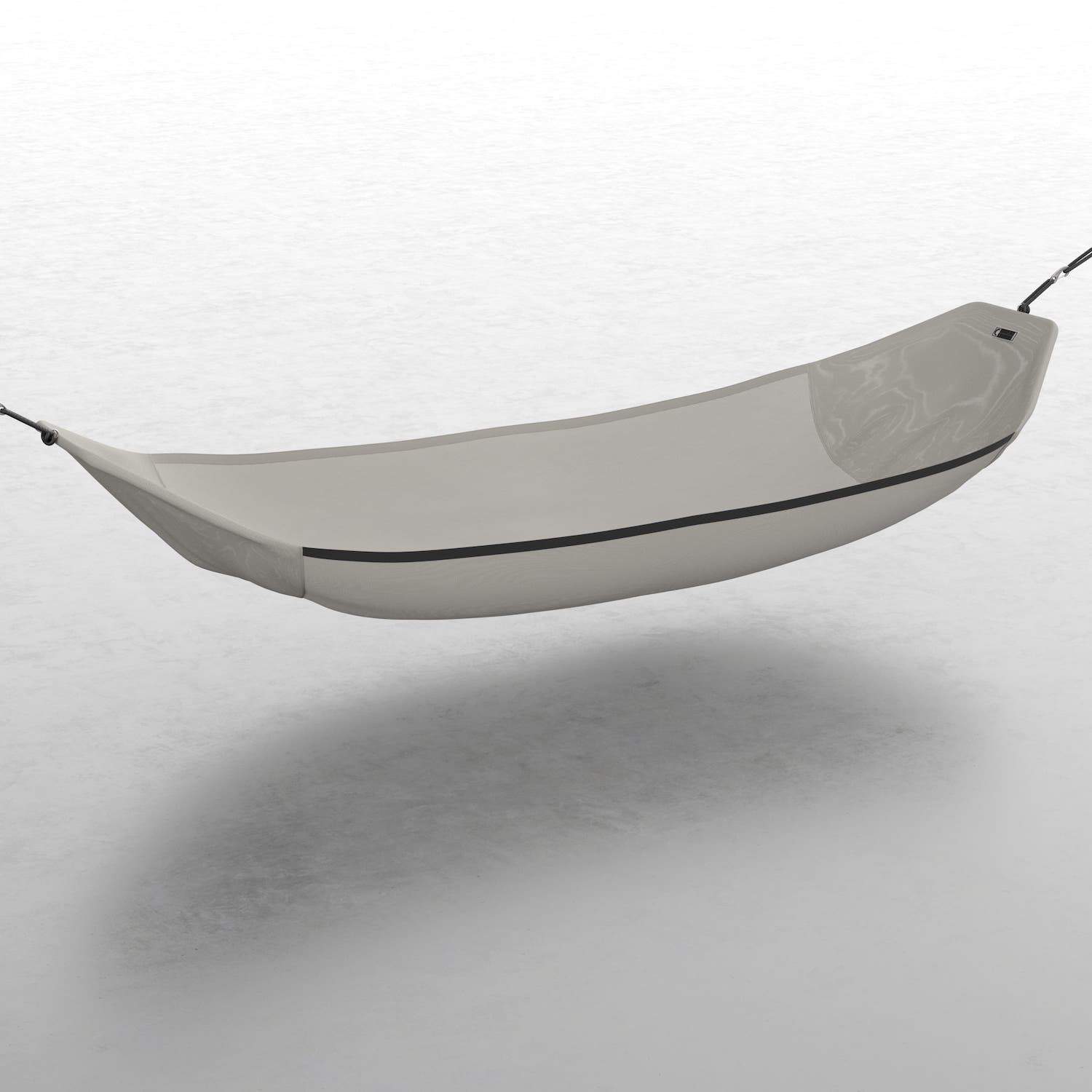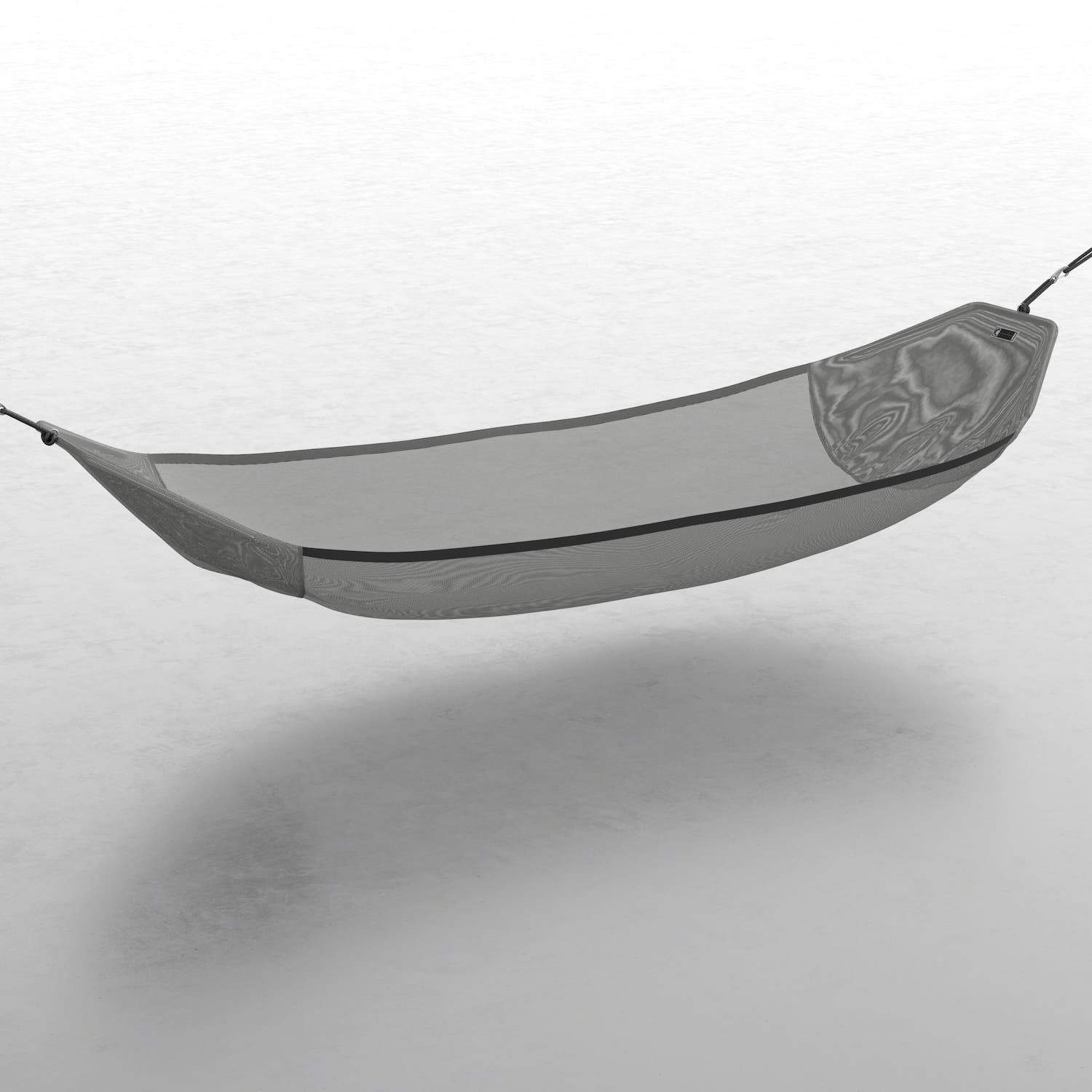 Preis für die Hängematte SLIMLINE, inkl. 2 x 2m Seil, ohne Ständer und Zubehör.
Hammock SLIMLINE, weatherproof
---
Lieferzeit:
with you in 3 - 6 days
Details that convince:

weatherproof hammock with integrated spreader bars
large lying surface 200cm x 100cm
very stable, not wobbly
back-friendly lying comfort
skin-friendly, breathable microgrid fabric
it stays pleasantly cool in strong sunshine
insensitive to rain, sun & sea water
Colors platinum, sand and crimson, do not fade even after years
easy to care for, robust, durable
Lying load 150kg, TÜV tested, weight approx. 4.5kg
incl. 2x2m suspension rope, 1,000kp breaking load
including 2 integrated safety shackles made of stainless steel
Design and production takes place consistently in Germany

The SLIMLINE hammock is intended for use by one person. The design, which resembles a boat shape, is striking. The special properties of the SLIMLINE can usually be recognized at second glance or when trying it out. Thanks to the stainless steel brackets sewn into the head and foot sections of the hammock, it is extremely comfortable to lie on. You lie very relaxed and safe in it and even taller people have enough space despite the short length. When you move from the lying position towards the "head side", you come into a semi-upright sitting position, in which you can rest your arms comfortably on the right and left side edges. You are now in the perfect position to relax and enjoy reading in the SLIMLINE hammock.

Technical information: Lying load 150 kg, TÜV-tested, weight 4.5 kg. Span length from 260 cm, usable lying surface (LxW): 200 cm x 100 cm. Material all-weather DUO, colors platinum and sand. Scope of delivery: Slimline incl. rope and V4A snap hook.